Business
Purchasing and distribution specialty company
based on global sorcing and manufacturing partners in direct transactions

홈
Business
Business Area
MRO
MRO

Business Area
Professional purchasing service provided for not only the raw material directly used in industrial production,
but everything needed for business and operations.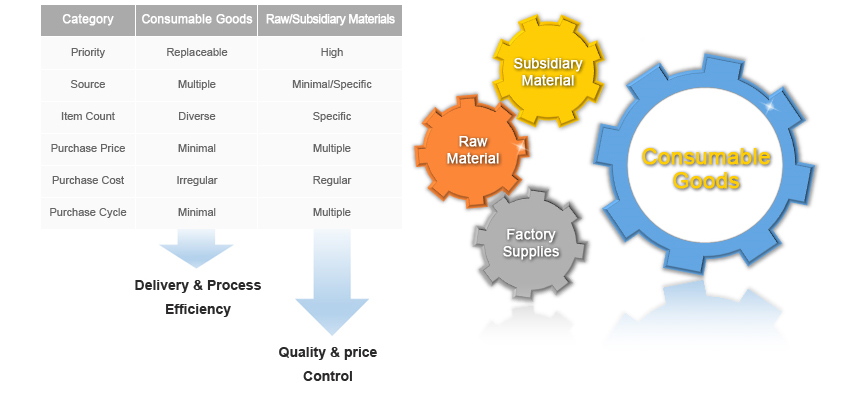 Client's Value
To improve the client's competitive purchasing, we strive to provide with a more optimal purchasing service.
Through the "One-Stop" purchasing service, we value the fact that we provide a more simple and competitive purchasing environment to our clients for a easier operations at the business.

Process Optimization
Simplification Purchase Processing - Lead time abatement
Unification Purchase Channel - Transaction simplification

Professionalism
Secured Supplier Pool - Utilization of qualified suppliers.
Secured MD Pool - Retention to MD of ripe experience.
Customer Service - Standardization of improving customer satisfaction rate

System
Standardization Product Database - United Nations Standard Product Service and Code(UNSPSC*)
Customer Friendly System Provided - Prompt easy purchasing process through the our system
Statistic TOOL Provided - Analysis of client's purchase track record
* UNSPSC : United Nations Standard Product Service and Code
Items of Acquisition
A wide range of products from consumable materials to subsidiary materials which are needed by the Enterprise and variety of service provided by professional sourcing know-hows.